Latest News
San Francisco California police honors Shomrim of Baltimore Maryland
By Mason White 8:41 PM February 2, 2013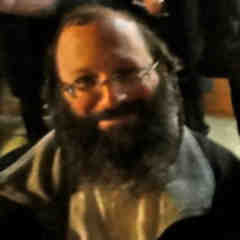 Yitzy Schleifer
The police in San Francisco, California, honored the Shomrim patrol group in Baltimore, Maryland, after saving a woman that got locked inside a storage locker in San Francisco, according to press reports in California.
Baltimore Shomrim member Yitzy Schleifer, received a certificate of recognition from the Police Department of San Francisco.
The certificate, was for his work last month, when he helped San Francisco police find a woman and her children, who were trapped in a California storage unit.
"With deepest appreciation for his outstanding performance of duty to help a person in San Francisco, who was trapped in a locking storage facility with their children," the certificate, signed by the Chief of Police, said.
"An example of dedication is worthy of the highest esteem by the City of San Francisco Police Department and San Francisco," the statement continued.
Schleifer said he does not know why the woman in San Francisco called the Shomrim hotline which is 410-358-9999. It may have been a mistake, he said.
But, Schleifer, a member of the group of volunteers who patrol neighborhoods and helps find missing people in northwest Baltimore, Upper Park Heights and Pikesville Greenspring areas, helped coordinate the effort to search from thousands of miles away.
He contacted the police department of San Francisco, talked to the mostly Spanish-speaking woman who was trapped for information on where she might be, helped police locate and rescue her.
Since Schleifer was on the phone with the woman and helped, rather than defer the matter to 911, showed his dedication, police said.