Latest News
Female Muslim terrorist attempts stabbing in Hebron
By Mason White 6:41 PM February 4, 2013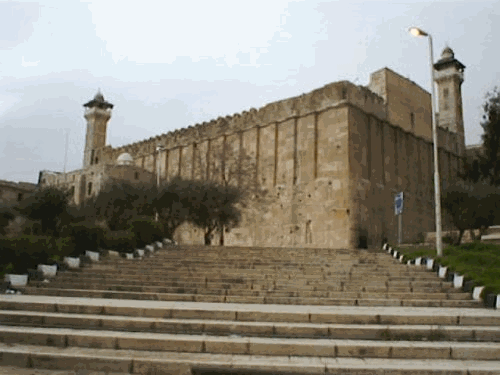 Cave of the Patriarchs
By: John Roberts
A female Muslim terrorist attempted a terror attack against an Israeli soldier in Hebron, at the Cave of the Patriarchs, according to Israeli military officials.
The Muslim woman, who planned to carry out a stabbing terror attack at Cave of the Patriarchs, in Hebron, Monday afternoon, was arrested by IDF troops before she could hurt anyone, a military spokesman said in a statement. The incident occurred around 3:00 pm near a security station outside the cave.
The woman tried to pass through the security station to enter the place of the cave. Entering the area involves passing through a metal detector which caused the alarm to sound when the woman went through the machine.
Several IDF soldiers and border guards immediately ran to the woman and arrested her. She was found to be carrying two large knives. The woman was arrested and taken to an interrogation facility, where she admitted to interrogators that she had come to stab a soldier, because once a soldier insulted her when she was in Tel Aviv.
"A soldier insulted me when I was in Tel Aviv so I decided to take revenge and stab a soldier in Hebron," the woman told investigators.