Latest News
Teacher forces pencil shavings into student's mouth
By Mason White 6:05 AM February 10, 2013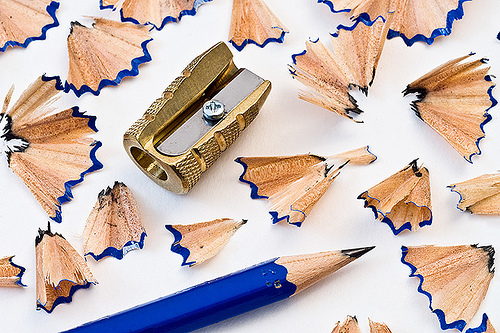 Pencil shavings
By: Eva Fett
(Scroll down for video) A teacher was suspended after she poured pencil shavings into a student's mouth, according to school officials in Texas.
Marquis Jay took out a pencil sharpener and displayed the amount of shavings inside. "She poured the pencil shavings into my mouth," he said.
The eighth grader at Boles Junior High School in Arlington, Texas, said it was the teacher who poured the pencil shavings into his mouth, last month.
"I was sitting in class with my head tilted back and my mouth open," Jay said. "The teacher came by and poured the pencil shavings into my mouth," he added.
The 13-year-old said he immediately spat it out and was taken to the nurse where his mouth was washed.
His mother Deidre Brown was called and she is still angry.
"I wanted to cry because I was like how could she do that," Brown said. "What kind of message is she sending to the children? The teacher is supposed to be the adult," she added.
Marquis said the teacher was not assigned to his class and she had stopped by to help his teacher.
Friday morning, nearly a month later, Brown said that she was told that the teacher was suspended. She said she wanted the teacher fired.

Mobile video not loading? Click here to view