Latest News
Hundreds in New York at snowman showdown after first large snow of the season
By Mason White 4:53 PM February 10, 2013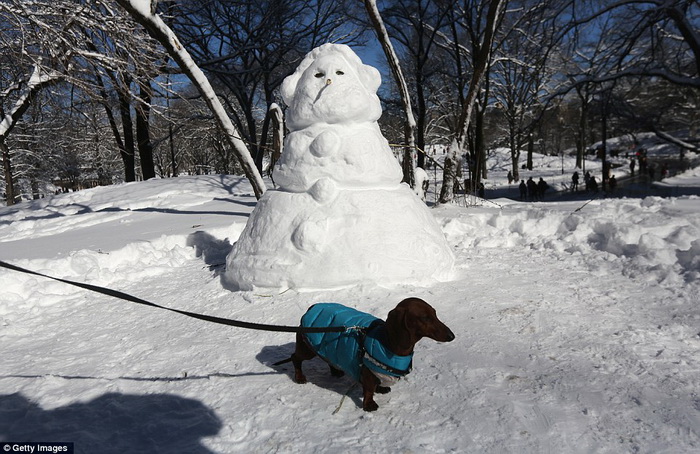 Large snow statue built in New York City's Central Park
By: Shifra Unger
(Scroll down for video) After the first big snowstorm in a long time hundreds of people in New York turned out in New York City, for a snowman showdown event, according to press reports in New York.
Over a hundred people attended the Asphalt Green Snowman Showdown, in the Upper East Side neighborhood of Manhattan.
"We want to keep kids and families active even when there is snow outside," spokesperson Bryan Beary said.
Last year, there was not enough snow to hold the event. About 400 children arrived two years ago, he said.
"You get to see families get together, play and be active together in the snow," he said.
One family told news reporters that they did not want to be locked inside their home for the entire day so they decided to join the event with their children.
A family who moved to New York City from India, last year, also joined the event.
"I'm here to play in the snow and make a snowman," he said. "I've never done this before," he added.
A little boy, 11, a resident of New York City, was building a snowman with his father and some friends.
"It's fun to get to use this large space with all this snow on it," he said. "It's fun when you can do it because there is usually not so much snow," he added.