Latest News
Go Daddy sued after hosting dumped boyfriend x rated revenge website
By Mason White 11:06 AM February 11, 2013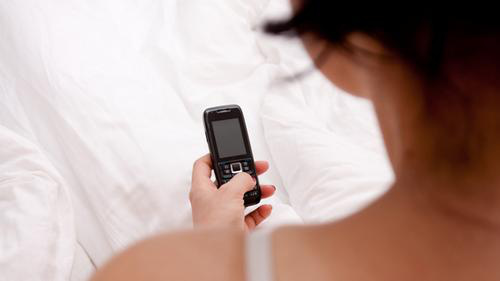 cellphone photo
By: Debbie Gross
(Scroll down for video) Dumped boyfriends have found a website where they can take revenge on their former girlfriends, according to press reports.
Now, Go Daddy has been named the lead defendant in a lawsuit filed in Texas by 17 women whose nude photos were published without their permission on the revenge x rated website hosted by the company.
The lawsuit exposes a dark niche in the Internet x rated industry which involves dumped boyfriends who post photos of nude or semi-nude cellphone photos of their former girlfriends, with each photo often accompanied by personal information such as name of the woman and address.
Whatever the merits of the lawsuit, legal analysts said, it is unlikely that the case will stand against Go Daddy, which merely hosted the website Texxxan.com. Go Daddy hosts about 50 million websites.
Texxxan.com, is accused of conspiring with Go Daddy to invade the privacy of women and intentionally cause emotional and financial damage. The website now appears to be offline.
Archived pages from the site, available at archive.org, show that dozens of photos of naked and semi-naked women were published along with personal information such as full or partial names and addresses.