Latest News
Liberal Democrat parliament member slammed after "the Jews" comment
By Mason White 1:49 PM February 11, 2013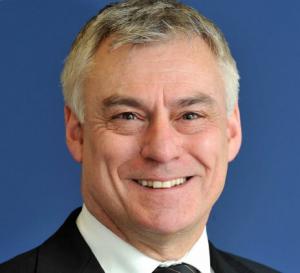 MP David Ward
By: Shifra Unger
(Scroll down for video) A British Liberal Democrat parliament member is in hot water again after referring to the Jewish people as "the Jews", according to press reports in the United Kingdom.
The MP has been called out after a fresh confrontation with party leaders amid a growing row over controversial comments he made about the atrocities committed by "the Jews."
The party said that decisive action would be made against David Ward, after Jewish leaders demanded action after a meeting with the heads of the party designed to calm the anti-Jewish tensions.
The Bradford East MP was censured by the chief whip Alistair Carmichael last month. Ward also apologized for any hurtful comments he had made and issued a written promise not to repeat the reference.
However, the Board of Deputies of British Jews said that the apology had no credibility as the MP had not removed the offending message from his website and in the light of additional anti-Jewish comments.
According to press reports, Ward had asked if it would satisfy critics if the wording was changed to read "the Jewish community" instead of "the Jews", prompting renewed complaints.
Carmichael and party executives called a meeting yesterday morning with officials of the Board and other bodies such as the Holocaust Educational Trust.