Latest News
Jailbreak plan stopped after 18 foot tunnel discovered underneath large jail
By Mason White 6:19 PM February 11, 2013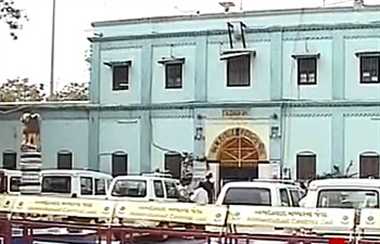 Sabarmati Central Jail
By: John Roberts
(Scroll down for video) They will remain locked inside the prison for a while longer.
A daring escape planned by inmates who were jailed after being convicted of a bombing that killed dozens of people, failed at Sabarmati Central Prison as prison officials discovered a 18-foot long tunnel running underneath the prison.
As the story unfolds police have filed charges against 14 inmates who are accused in digging the tunnel. The tunnel was discovered last night.
"We found a tunnel in the prison unit where 14 of the bomb plotters were stationed. We have filed new charges against the inmates and an investigation is still ongoing," the Superintendent of Sabarmati Central Jail said on Monday.
Prison officials said that a civil engineer is one of the 14 suspects to be accused of digging the tunnel and was the mastermind behind the plan.
Prison officials also said that the tunnel was being dug to eventually meet with an underground sewer line that runs under the front door of the prison facilities.
The probe has been handed over to the Major Crime Unit of the local police department.
The tunnel was discovered last night after prison guards became suspicious of the activities of two prison inmates, according to reports. The suspects had access to digging tools after they signed up to do volunteer garden work inside the prison, according to reports.

Mobile video not loading? Click here to view