Latest News
Man arrested after killing drunk driver who killed his children
By Mason White 4:37 AM February 13, 2013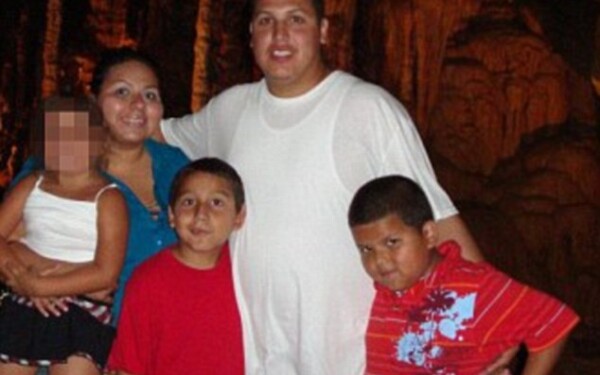 David Barajas and his family
By: Moses Gold
(Scroll down for video) A man was arrested and charged with murder related charges after killing a drunk driver who killed his children, according to police reports in Texas.
The man, who saw a drunk driver strike and kill his two young children, has been charged with murder after allegedly shooting the driver in the head moments after the incident.
David Barajas, 31, was charged with murder on Monday, more than two months after his sons David Jr., 12, and Caleb, 11, were killed just steps away from his home.
Bond was set at $450,000, police said.
Barajas and his sons were pushing a disabled pickup truck to their family home late at night, while the boys' mother and two younger brothers sat inside, according to a police report released by the Brazoria County Sheriff's Department.
They were hit by Joseph Banda, 20, the driver of a Chevy Malibu, instantly killing David Jr. and seriously injuring Caleb, who died later at a hospital.
"Banda was determined to be intoxicated at the time of the incident," police said in their report.
When police arrived, they saw something else about Banda. He had been shot in the head.