Latest News
New York female school librarian arrested for harassing student for sex
By Mason White 5:57 AM February 13, 2013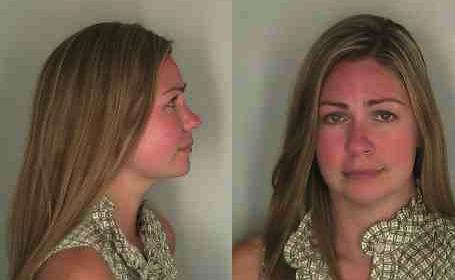 Marisa Anton
By: Eva Fett
(Scroll down for video) A New York female school librarian was arrested, charged and convicted after harassing male student for sex, according to court proceedings in New York.
The high school librarian who was arrested in May for pursuing a student for sex by bombarding him with cell phone photos of her breasts is expected to be sentenced to 3 years probation on a charge of endangering the welfare of a child.
Marisa Anton began to cry last year, when she went to the boy's home thinking that the 16-year-old will finally sleep with her, only to be stopped by waiting police officers.
The 33-year-old, a staff member at New Rochelle High School in New York, also exchanged explicit text messages saying exactly what she wanted to do with her alleged victim.
She reportedly spoke of killing him sexually, she begged for intercourse and came to his home, where she pushed him onto the bed and pulled down his pants.
Anton was arrested one day when she got to his home after she had told him to buy condoms.

Mobile video not loading? Click here to view