Latest News
Woman arrested after spraying gasoline on friend's face
By Mason White 4:09 AM February 22, 2013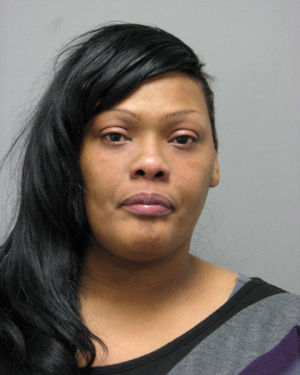 Lashawn Dernette Johnson
By: Moses Gold
A woman was arrested and charged with assault related charges after spraying her friend with gasoline, according to police reports in Virginia.
A Woodbridge woman was arrested in the early hours of Saturday morning for allegedly pouring gasoline on the face of an acquaintance while filling up her tank at a Shell gasoline station.
Prince William County Police officers responded to the service station at 13313 Occoquan Road in Woodbridge around 4:20 am. The victim, a 34-year-old woman, told police she was pumping gas when she got into a verbal altercation with 39-year-old Lashawn Dernette Johnson.
The victim said that Johnson grabbed her pump and sprayed her face with fuel, causing her eye injuries requiring a visit to a local hospital.
Johnson fled the area on foot, but was located by police shortly thereafter. She was charged with malicious wounding.