Latest News
Boy gets new inedible room after being caught eating the walls
By Mason White 4:31 AM February 22, 2013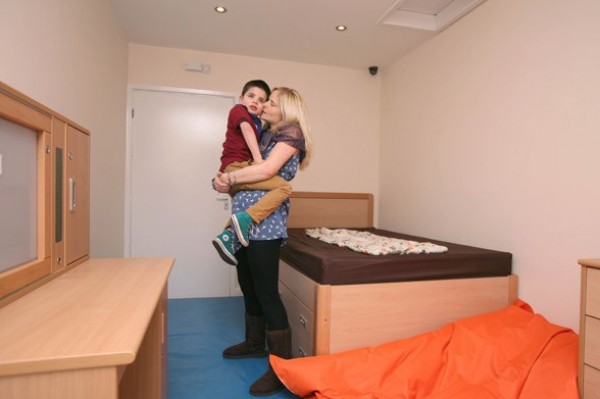 Zach Tahir and his mother in his new room
By: Moses Gold
(Scroll down for video) A British boy who was caught eating up his bedroom walls finally received a new inedible room, according to press reports in the United States.
After Zach Tahir began to chop off the plaster walls of his bedroom in order to eat it, his mother, Rachel Horn, had an idea for a perfect gift for his sixth birthday, an inedible bedroom.
Tahir suffers from "pica", a condition that is defined as a pattern of eating non-food materials. Besides eating plaster, he has also eaten window shades, stones, moss and paper.
To pay for the new room, Horn got 26,000 pounds from her local board for her child's disability and then raised an additional 10,000 pounds through fundraising and an extensive campaign that featured celebrities on twitter, as well as being featured on a local television news station.
Horn said that Tahir, who is also autistic, enjoys the sensation of eating products that are overly crunchy in texture, but Horn has not succeeded in replacing safe food products for his favorite non-food.
"Bless him because Zach has to eat the real thing," Horn told a television news station in the United States.
The new room features chew proof walls, a non-slip floor that can not be picked off and unremovable window blinds.