Latest News
Food stamps now available for hungry cats and dogs
By Mason White 6:13 AM February 27, 2013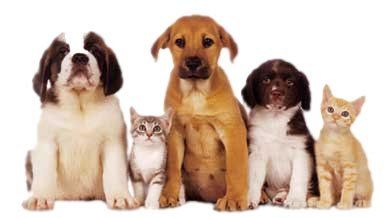 Cute pets
By: Eva Fett
(Scroll down for video) At a time when a record number of U.S. citizens are on the food stamp program there was a need for a similar type program for hungry pets, whose owners have hit on hard times.
Now, a new donation-based program called Pet Food Stamps aims to provide pet food coupons to low-income families and for food stamp recipients who otherwise could not afford to feed their animals, a television news station reported.
The new program was set up in New York, and the program is open to anyone in the United States. More than 45,000 animals have been signed up in just the last two weeks, according to the program's founder and CEO Marc Okon. Once the office verified the income of the families, they receive pet food coupons each month from pet food retailers for a period of six months.
"We are not looking for government funding at this time," Okon told a television news station. "If the government is willing to provide assistance sometime in the future, we will look into it," he added.
The only way to apply for the program is through an online application, but Okon said that applications will be accepted by mail once the staff moves into their new offices.
Okon said that the nonprofit status of the program was still pending.
There are currently no federal pet food stamp program in place, although the U.S. Department of Agriculture Animal and Plant Health Inspection Service is providing animal protection in the event of emergencies or natural disasters. The Animal Welfare Act 1966 also makes no mention of pet food supply.

Mobile video not loading? Click here to view