Latest News
King Herod exhibition opens in Jerusalem for the first time
By Mason White 12:34 PM February 13, 2013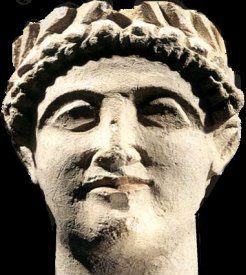 King Herod
By: Debbie Gross
(Scroll down for video)An amazing exhibition has been set up in Jerusalem, Israel. On display are many things from King Herod the Great.
An exhibition at the Israel Museum, sheds new light on the much-maligned King Herod the Great, who ruled Judea from 37 BC to 4 AD.
Curated by Dudi Mevorach and Sylvia Rosenberg, this exceptional show of 250 archaeological finds, which opened on Tuesday and is open until October 13, sheds new light on the political and architectural achievements of this monarch, an ambitious man and cult whose reign was a crossroads of East and West.