Latest News
Couple gets 100 free sandwiches from White Castle after they get married at the restaurant
By Mason White 7:13 PM February 16, 2013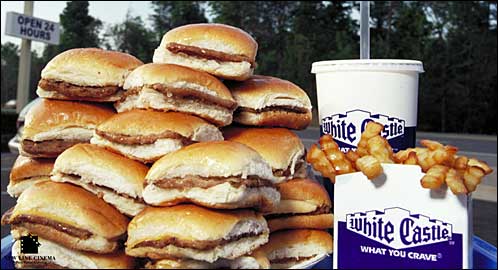 White Castle sandwiches
By: Sarah Weiss
(Scroll down for video) A couple received a wedding gift from White Castle, after they chose to get married inside one of their restaurants.
The happily married couple, received a case of 100 sandwiches, known as "Crave Case" sliders, from White Castle as a wedding gift.
Rick Hohweile, and Brenda Sparks, from Cincinnati, chose the White Castle location, because it was were they first met.
The couple met at White Castle, 29-years-ago and they finally took the plunge and got married.
According to reports, the couple said they used to park their cars outside of White Castle, and hang out there until 3:00 or 4:00 in the morning. "We did this every Friday night and Saturday with all our friends," Sparks said.