Latest News
New Zealand shark attacks and kills movie director
By Mason White 5:00 AM March 1, 2013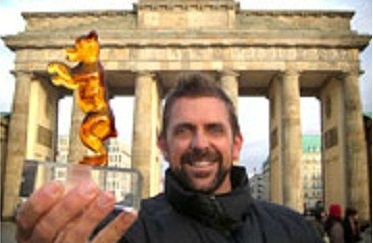 Adam Strange
By: Moses Gold
(Scroll down for video) A beloved movie director was attacked and killed by a shark while enjoying a day at the beach in New Zealand, according to emergency officials in New Zealand.
The 14 foot long shark disappeared after killing the swimmer near the popular beach in New Zealand, when police, who were trying to save the man fired shots into the huge predator.
Muriwai Beach, which is located near Auckland, was closed after the deadly attack, one of only 12 in New Zealand in the last 180 years.
Pio Mose, who was fishing on the beach, told a local newspaper that he saw the huge shark coming. He told the man to swim to the rocks, but it was too late.
"Suddenly, there was blood everywhere," Mose said. "I was shaking and scared," he added.
Police Inspector Shawn Rutene said in a statement that the swimmer was about 650 yards offshore when the shark attacked. He said police went in with inflatable surf rescue boats and shot the shark, which was estimated to be 12 to 14 feet long.
"He turned over and disappeared," Rutene said, without saying if the police are sure they killed the creature.
Police recovered the body of the swimmer. The newspaper reported that the victim was Adam Strange, a 46-year-old television and short movie directors. His family issued a statement expressing their shock and asked the public for privacy.

Mobile video not loading? Click here to view