Latest News
Bakery shut down after sugar and fat found in sugar free and fat free goods
By Mason White 9:22 AM March 18, 2013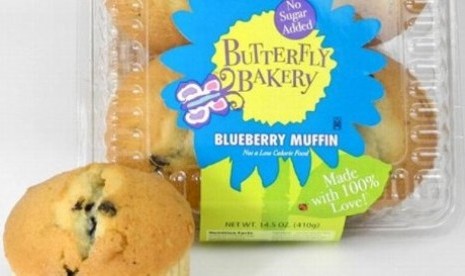 Butterfly Bakery Inc. muffins
By: Debbie Gross
A bakery was busted for selling sugar filled and fat stuffed baked goods as sugar free and fat free items, according to government officials.
Federal authorities shut down the New Jersey bakery after finding sugar in their "sugar free" goods and saturated fat in their "fat" free goods, the Food and Drug Administration said Friday.
Butterfly Bakery Inc., of Clifton, New Jersey, who advertised their products as "Made with 100% Love", was closed on Wednesday after a federal judge approved a permanent injunction against the establishment.
The bakery was accused of illegally misbranding products as "sugar free" and "fat free" when they were up to three times the amount of sugar and twice the declared amount of saturated fat, according to an FDA statement.
"They have had repeated violations," FDA spokesperson Tamara Ward told the press on Friday. "This is when we take action," she added.
Butterfly Bakery said on its Facebook page that it had been under scrutiny by the FDA for nearly two years to correct the problem. It also said that three of its 45 items were cited for problems.