Latest News
Driver caught on video parking Cadillac on roof of house
By Mason White 5:44 PM March 24, 2013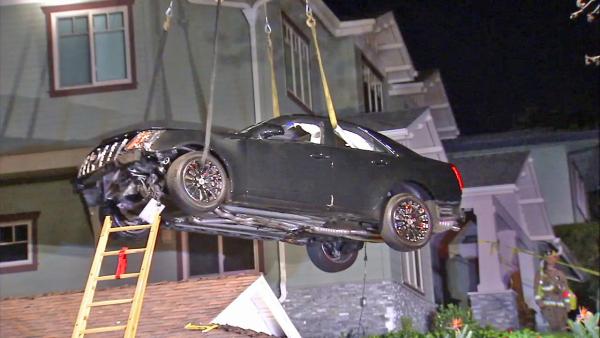 Car lands on the roof of a house
By: Sarah Weiss
(Scroll down for video) A driver was caught on video parking a beautiful Cadillac on top of a roof of a house, according to press reports in California.
The unusual show caught residents and rescue teams by surprise Saturday night in Glendale.
The driver of the Cadillac lost control and landed on the roof of a house.
Firefighters had to call a crane truck to remove the vehicle from the roof of the house, but surprisingly there were no serious injuries.
The driver said the car's brakes failed, however, the exact cause of the accident is still under investigation.Mobile video not loading? Click here to view