Latest News
Father and daughter along with their dog commit suicide by jumping into river while holding hands
By Mason White 7:11 PM March 24, 2013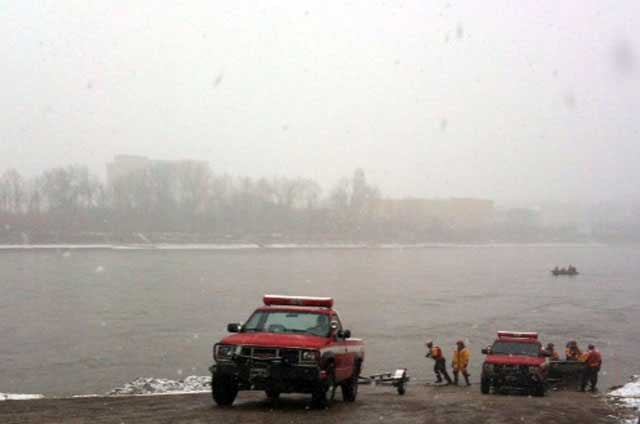 Rescue workers looking for the bodies
By: John Roberts
(Scroll down for video) A father and daughter, along with their dog, committed suicide while holding hands by jumping into a frozen river, according to police reports in Missouri.
Kansas City police said that the father and his daughter are presumed dead after the jump, holding hands, from a highway bridge into the frozen Missouri River below.
A local Kansas City newspaper reported that witnesses told police that two people jumped after coming out of a truck around 11:35 am Thursday. The two jumped over the railing of the bridge of Christopher S. Bond, and jumped into the water 120 feet below.
Police said the woman was holding something in a blanket that was initially thought to be a baby, but it was more likely that it was the family's dog.
The victims are believed to be a father in his 50s and a woman of about 30 who lived in a mobile home in a rural area south of Kansas City.