Latest News
Teen shoots and kills his brother after he mistook him for intruder
By Mason White 5:37 AM March 25, 2013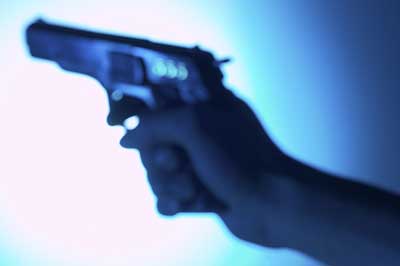 Gun illustration
By: Eva Fett
(Scroll down for video) A terrible tragedy struck a Florida family after a teen fatally shot his little brother after believing he as an intruder, according to press reports in Florida.
The Florida teenager fatally shot his 12-year-old brother because he mistook the boy for a home invader, according to a statement by the Orlando Police Department.
The family's eldest son, 16, was home alone on Friday, when his younger brother came home. Concerned that an intruder had entered the home the eldest son took a gun.
"He heard noises and called his brother and he did not answer. Then, his brother suddenly shocked him," Orlando Police Department Detective Mike Moreschi, said.
Realizing his mistake, the older brother immediately called the authorities.
"He's devastated, obviously," Moreschi said. "His parents are devastated by what happened and that is just a very bad situation for the family," he added.
Police determined the shooting was an accident. Neither brother has been named.
It is unclear when the teen got the gun and the family is cooperating fully with a police investigation.Mobile video not loading? Click here to view