Latest News
Pennsylvania Sheriff arrested after threatening to cut off man's hands and eat them
By Mason White 6:02 AM March 27, 2013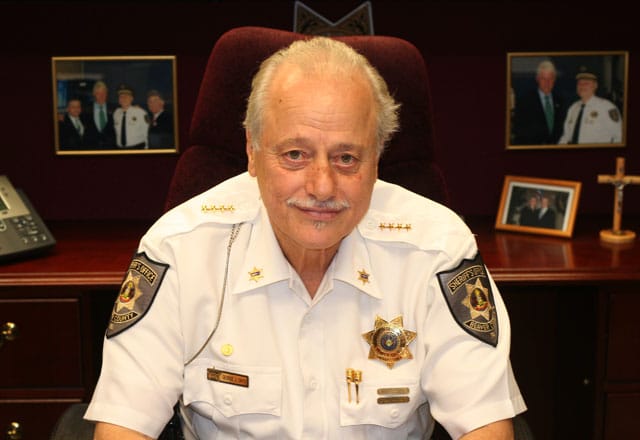 Sheriff George David
By: Eva Fett
(Scroll down for video) The head Sheriff of a Pennsylvania county was arrested and charged with making terroristic threats related charges after threatening a man with cutting off his hands and then eating them, according to police reports in Pennsylvania.
The sheriff of Beaver County, Pennsylvania, was arrested this week and faces 11 charges including making terroristic threats, simple assault, and intimidation of witnesses that were the results from a pair of alleged angry diatribes.
In the first incident, Sheriff George David, after re-election, is accused of telling a campaign volunteer who was going to cut off his hands, and eat them.
During his testimony before the grand jury, the volunteer said: "Sheriff David is a very powerful man. He walks with a powerful circle of people and so he is able to not just take my job away but also capable of hurting me or my family. "
The second criminal complaint, cites an incident in which George allegedly pointed a gun at a reporter, and threatened to kill him.
Witnesses, and journalists said that the sheriff became furious, and at one point threatened to severely beat a journalist.
The documents said that the sheriff also said: "If I was going to die today, I would blow your brains out."