Latest News
Connecticut priest admits in court to being a drug dealer
By Mason White 6:14 AM March 27, 2013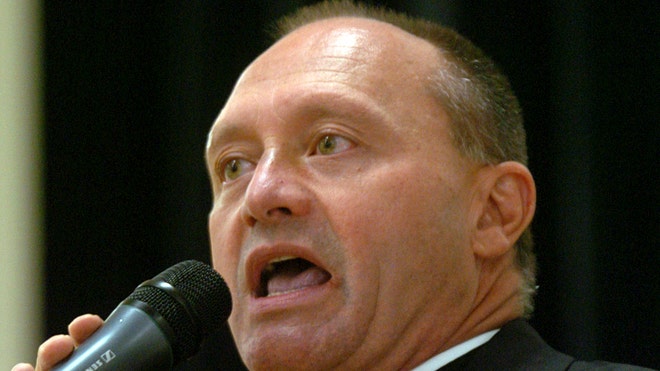 Kevin Wallin
By: Eva Fett
(Scroll down for video) A Roman catholic priest was arrested and charged with drug dealing related charges after he was accused of profiting $300,000 from the drug trade, according to court proceedings in Connecticut.
Now, the suspended Catholic priest accused of taking in more than $300,000 from the sale of methamphetamines will plead guilty to one of the charges against him, according to a court filing this week.
Kevin Wallin is scheduled to appear in the U.S. Hartford District Court next week for a hearing in which he will plead guilty to conspiracy to possess with intent to distribute methamphetamine, according to the court document.
Police said the the 61-year Wallin, was sent meth from California and earned over $300,000 selling the drugs out of his apartment in Waterbury in the second half of last year.
He also bought a small adult video and sex toy store in the nearby town of North Haven called Land of Oz & Dorothy Place, police said.
Wallin was the pastor of St. Augustine Parish in Bridgeport for nine years until he resigned in June 2011, citing health and personal problems. He previously served six years as pastor of St. Peter Church in Danbury until 2002.
He was granted a sabbatical in July 2011. The Diocese of Bridgeport public ministry suspended him last May.
"It is quite shocking to learn that your priest is a drug dealer and owner of an adult store," a former member of the priest's church said. "I'm glad that he has taken responsibility and was suspended from the church," a resident from Waterbury, said.Mobile video not loading? Click here to view