Latest News
Two women who are pregnant from the same man beat each other
By Mason White 12:51 PM March 31, 2013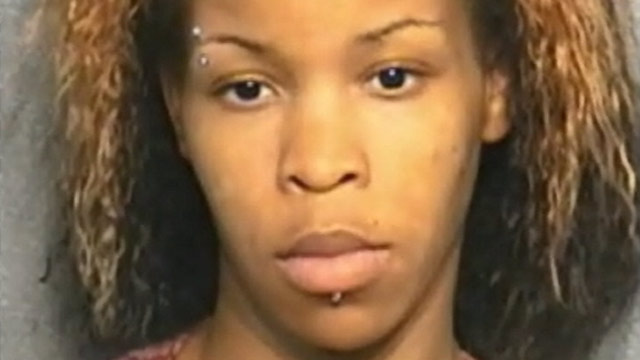 Shareyll Hunter
By: David Ross
(Scroll down for video) A pregnant woman nearly killed another pregnant woman after ramming her car into her in a jealous rage, according to press reports in Houston, Texas.
The pregnant woman was seriously injured early Thursday when the other pregnant woman intentionally hit her with a car, pinning her against a home in southwest Houston, police said.
The incident occurred in the 9600 block of Ravensworth Drive, where Christopher Chaney lives with his pregnant girlfriend, Alise Kelly.
Chaney said that his 26-year-old former girlfriend, Shareyll Hunter, who is also pregnant, showed up at the house on Thursday and began arguing with Kelly.
"I was sleeping in my house, and then came one of the mothers of my children," Chaney said. "I mean, they have been texting and talking on the phone saying they want to fight each other and get together and do it right here," Chaney added.
Hunter jumped into Chaney's car and rammed the car into her 21-year-old rival. The 21-year-old was pinned between the car and the house, police said.
Witnesses heard Kelly screaming in pain.
Kelly was rushed to the hospital with two broken legs. Doctors had to amputate one of her feet. The baby is expected to be fine.
Hunter fled in the four-door Lincoln LS belonging to her former boyfriend.
Hunter is five months pregnant and the victim is four months pregnant. Chaney, 26, said he is the father of both unborn babies.
Chaney has two other children with Hunter. He boasted that he also fathered children with two other women, for a total of four, with two more on the way.
"Chaney should begin working instead of doing nothing all day and making all these babies. This just is creating problems for everyone," a family friend told YourJewishNews.com.
Police are still looking to arrest Hunter for assault.