Latest News
New fun museum opens in New York City devoted to math
By Mason White 7:15 PM March 12, 2013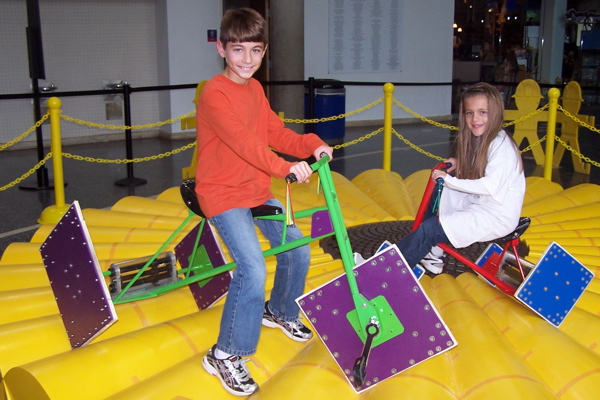 Math museum
By: Moses Gold
(Scroll down for video) A museum was opened in New York City in hopes to show kids that math can be fun, according to press reports in New York.
While most student dread math class, there are some people who actually love doing math and figuring out math problems.
In an international math test, 15-year-old children of the United States took 24th place out of 64 countries.
Glen Whitney is one of those people who love math and he is good at math. Whitney came up with the idea of making math fun and learning math through play, so he devoted a museum entirely to math. The museum is called MoMath.
The cost of the project was $23 million. Whitney said: "it feels less like a classroom and more like a playground." He hopes that children will learn to love math through play.
The Math museum is located in New York City at 11 East 26th street. The math museum is open from 10:00 AM to 5:00 PM, seven days a week, 364 days a year. MoMath is closed on Thanksgiving Day.

Mobile video not loading? Click here to view