Latest News
New Jersey boy, 4, kills 6-year-old boy by shooting him in the head
By Mason White 4:00 AM April 10, 2013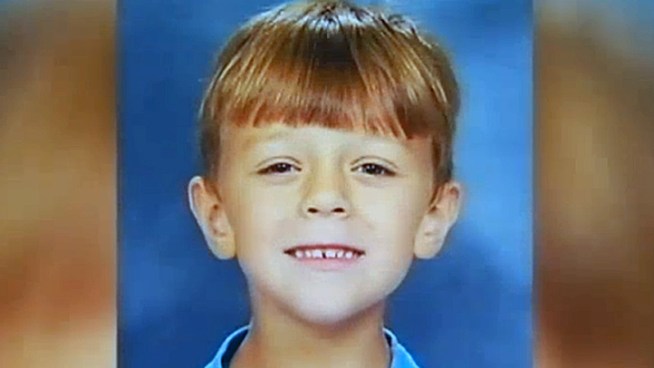 Brandon Holt
By: Moses Gold
(Scroll down for video) A tragic gun incident took place in New Jersey where a little boy was shot in the head by another little boy, apparently by accident, according to press reports in New Jersey.
The authorities are deciding whether to charge anyone in the case after police said a 6-year-old boy was shot in the head by a 4 year-old boy in New Jersey.
The 6-year-old boy later died at a local hospital.
Authorities are still investigating how the 4-year-old boy got the .22 caliber rifle inside the Toms River family home Monday night.
Police Chief Michael Mastronardy said that children were playing outside of the house when the four-year-old child entered the house, took the rifle and fired at the 6-year-old, who was playing about 15 feet away. It is unclear whether the 4-year-old pulled the trigger or the gun accidentally discharged.
The parents of the 4-year-old were home at the time of the shooting.
The 6-year-old boy was identified as Brandon Holt.
The shooting comes amid a national debate over gun control laws in the wake of the school shooting Connecticut.
"If these parents would have the guns secured somewhere in the house out of the reach of children this tragedy would have been avoided," Janice Kelly, 21, of Ocean Country, New Jersey told YourJewishNews.com after reading about the shooting incident.
In other gun related news, a terrible tragedy happened during a family cookout in Tennessee, as a woman, who was the wife of a police officer was killed from a gunshot wound, according to press reports in Tennessee.
A 4-year-old Tennessee boy grabbed a loaded gun and fired it, killing the wife of a deputy sheriff at a family cookout, the state police said.
Josephine Fanning, 48, and her husband, Wilson County Sheriff Deputy Daniel Fanning, were entertaining friends and family at their Lebanon, Tennessee home Saturday night, Tennessee police spokesperson Kristin Helm said.
When Daniel Fanning began to show his guns to a friend in his room, a 4-year-old child, entered the room along with Josephine Fanning and grabbed a loaded gun that was on the bed and fired it, Helm said.
Authorities believe the shooting was an accident, but prosecutors are investigating the case to decide if they can press charges.
"It's a sad, sad set of circumstances," Wilson County Sheriff Robert Bryan told a local television news station. "No one is immune to this, nobody, does not matter if you're a police officer. These things can happen in seconds," the sheriff added.
"After this story, police officer should really think about securing their guns at home. If these guns were secured this tragedy would not have happened," Denise Lee, 29, who has law enforcement family members in Memphis Tennesee told YourJewishnews.com after reading about the story.
About 600 people die each year in accidental shootings, according to the National Center for Injury Prevention and Control statistics, and 31,000 U.S. residents die each year from gunshot wounds.Mobile video not loading? Click here to view