Latest News
Woman punches female train passenger after she rejected her kiss
By Mason White 12:34 PM April 19, 2013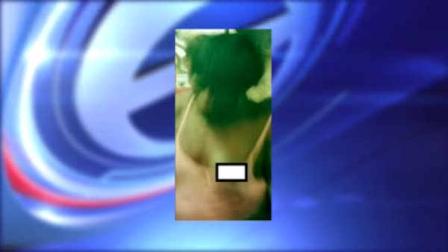 The suspect
By: David Ross
(Scroll down for video) Police are looking to arrest and charge a woman with assault related charges after she punched a female train passenger because she rejected her kissing advances, according to police reports in New York.
The police hope the public can help find the woman accused of assaulting an elderly woman on train number 6 on Wednesday. Police said that the suspect first tried to kiss the 68-year-old woman and attacked her when the other woman rejected the kiss.
According to the New York police, around 8:00 pm on Wednesday, the 68-year-old woman boarded train number 6 on East 59th Street. The suspect sat down next to her, and "put her hand on the victim and kissed her on the forehead.
When the victim refused the advances of the suspect, the suspect became aggressive and grabbed the victim's hair, and punched her in the head and face."
The suspect fled at the 68th Street stop. The victim suffered a head contusion.
Police described the suspect as a black female in her mid 40s, about 5'11", 150 lbs., with black hair and brown eyes. Police also released a photo.
"The public should help police catch this violent woman, because this is no way to treat a senior citizen riding alone on a train," Cindy Long, 24, of Brooklyn, New York told YourJewishNews.com after learning about the attack.