Latest News
Classes shut down, New York teenager arrested after bringing toy gun to school
By Mason White 6:18 PM April 15, 2013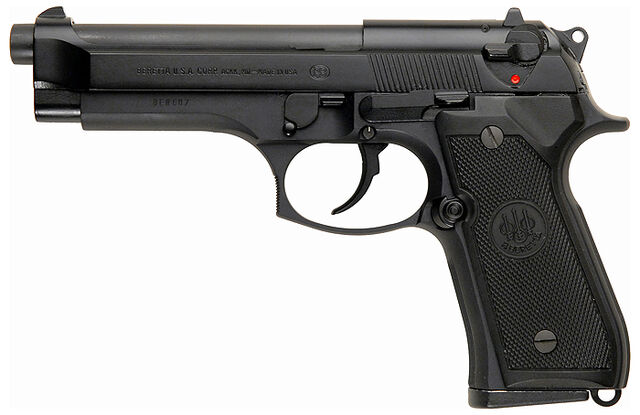 A toy gun
By: David Ross
(Scroll down for video) Guns are not allowed in schools, no matter if it is real or fake.
A teenager who lives in Saugerties, New York, about 110 miles north of New York City, was arrested Friday for bringing a toy gun to school, police said.
William J. Hung, 18, was arrested and charged with criminal nuisance, which is a misdemeanor, according to Saugerties police. Staff at the Saugerties High School called police after several people had seen someone in the school parking lot with what appeared to be a firearm.
A police investigation quickly led to Hung, who was found in possession of a toy gun. Hung was arrested, processed at police headquarters and released with an appearance ticket, according to police.
"After the Sandy Hook school shooting in Connecticut, schools are not taking any chances. They did the right thing by protecting the students from potential danger. It is better safe than to be sorry," Tracy Burner, 35, who is a mother to school children in Albany, New York told YourJewishNews.com after learning about the arrest.
Police said that proper safety procedures were carried out at the school. According to local press reports, classes were halted as soon as staff heard about the potential danger of a gunman on school premises. Classes resumed when the situation was determined to be safe. Parents were notified about the incident.