Latest News
Grandmother arrested after sneaking drugs into the U.S. in wheelchair
By Mason White 8:27 AM May 31, 2013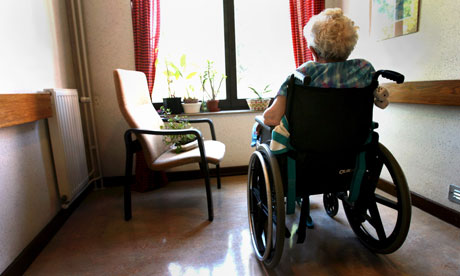 Old woman in wheelchair illustration
By: Shifra Unger
A woman was arrested and charged with drug smuggling related charges after being caught smuggling drugs into the United States in her wheelchair.
The grandmother was arrested at John F. Kennedy International Airport by customs inspectors, who blocked her attempt to smuggle heroin and cocaine into the country, officials said.
Fior Daliza Garcia flew in with JetBlue flight number 838 from the Dominican Republic on Wednesday and immediately caught the attention of federal officials.
Garcia, 58, looked nervous to Customs and Border Protection inspectors who also noted that the wheelchair appeared to be newly painted according to the charges filed in federal court in Brooklyn, New York.
She was escorted to a private room and transferred to another wheelchair. Her two suitcases appeared to be clean, so instead, inspectors focused on the wheelchair.
"During the subsequent search, Customs officers raised the wheelchair and realized it was unusually heavy and fragile," U.S. National Security Special Agent Edward Romeo said in the complaint.
Indeed, officers found heroin and cocaine hidden in the body of the wheelchair.
Garcia, a grandmother of Boston, Massachusetts confessed that she was paid $12,000 to smuggle drugs from the Dominican Republic, according to the complaint.