Latest News
New York man arrested after selling drugs while holding baby daughter
By Mason White 3:52 AM June 16, 2013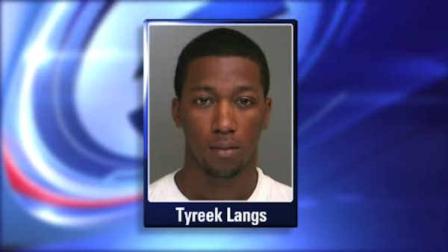 Tyreek Langs
By: Ryan Lee Hall
(Scroll down for video) A man was arrested and charged with endangering the welfare of a child related charged after he was seen selling drugs while holding his infant daughter, according to police reports in New York.
The Suffolk County Police said that the Central Islip man has been arrested for selling heroin while holding his 8-month-old daughter.
Tyreek Langs, 23, was charged with criminal sale of a controlled substance and endangering the welfare of a child.
It happened around 3:00 pm Thursday in Central Islip.
Officers conducting surveillance spotted Langs with the baby, who is 8-months-old, in his arms, walking down the street and selling heroin to a drug buyer. The incident occurred at Peters Boulevard and Kelly Avenue, police said.
"The child seemed fine as she was being held by the parent while her father was approaching the drug buyer. The man completed the transaction of narcotics with the child in his arms," the Suffolk County Police Lieutenant James Rooney said. "For him, it seemed like ordinary course of business. That is how agents observe it," he added.
Langs was arrested immediately and police found heroin on him, police said.