Latest News
Popular stripper suffers miscarriage while pole dancing
By Mason White 7:50 PM June 22, 2013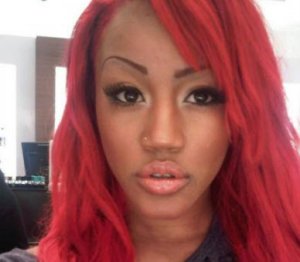 Jhonni Blaze
By: Sarah Weiss
A popular stripper in Texas suffered a miscarriage after pole dancing at a strip club, according to hospital officials in Texas.
The part-time model, full-time stripper, Jhonni Blaze, reportedly had the miscarriage while dancing on stage at VLive in Houston, Texas.
Blaze is currently in the hospital recovering from the miscarriage that occurred one night last week, according to coworkers and customers at the club. She was dancing at VLive, and while on stage she began to bleed profusely.
She apparently had just suffered a miscarriage. She then left the stage and went to the back where she began to have seizures. She was then transferred to the emergency room where doctors gave her a blood transfusion after suffering from blood loss. Unfortunately, doctors could not save the life of the unborn child.
Jhonni Blaze is a popular stripper and she proclaimed herself the queen of Houston.
She has grown in popularity thanks to her stunning hourglass figure, which she is not ashamed to flaunt on stage and online.