Latest News
New York Knicks star Amar'e Stoudemire seeking to buy Israel's Hapoel Jerusalem basketball team
By Mason White 6:00 PM June 30, 2013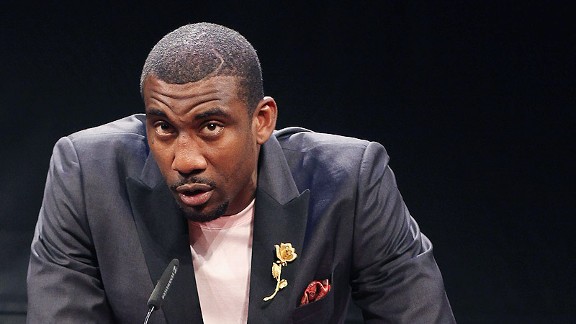 Amar'e Stoudemire
By: Moses Gold
A popular New York Knicks star announced that he is planning to buy an Israeli basketball team, according to a statement published on his Twitter account.
New York Knicks team player Amar'e Stoudemire said in a Twitter message that he is part of a group bidding to buy the Hapoel Jerusalem basketball team.
"Excited to join the team that is giving back to the city of Jerusalem, offering the Hapoel basketball team a fresh start," Stoudemire said in a Twitter message yesterday.
Ori Allon, co-founder of the New York-based real estate company Urban Compass, also forwarded a message on Twitter, which was sent by Stoudemire.
"Proud to partner with @Amareisreal and others in building a bright future for the Hapoel Jerusalem basketball team," Allon's post said.
Stoudemire has been vocal in expressing his Jewish roots since visiting Israel in 2010.
Hapoel Jerusalem plays in the Israeli Basketball Super League, and was swept in a best of five playoff semifinals this month.
Stoudemire will return to Israel next month, serving as an assistant coach on Team Canada at the Maccabiah Games.
Hapoel Jerusalem team players include former U.S. Ronald Steele of Alabama players Courtney Fells of North Carolina.