Latest News
Man rapes and kills his girlfriend's sister as revenge for being dumped
By Mason White 1:22 PM June 2, 2013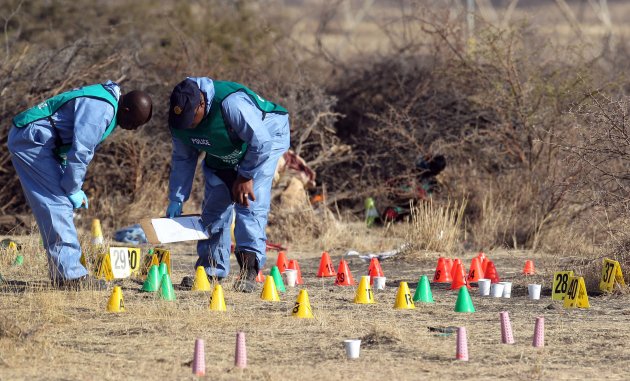 Crime scene illustration
By: David Ross
A terrible act of revenge left two families shattered.
A man was upset when his girlfriend dumped him, so he raped her sister as revenge.
Sylvester Machate, 28, was unable to accept the fact that he was being rejected by his girlfriend, Angel Malele, 24. He came up with a twisted way to get back at her by raping and killing her younger sister. At first Machate begged his girlfriend to take him back, but she refused after she learned that he was already married.
According to Malele, he never told her that he was a married man and a father. When she learned the truth, she sent him back to his wife and children.
Machate, who was a taxi driver in Mpumalanga, South Africa, kidnapped his girlfriend's sister, 17-year-old Prisca Mogane. Police were called, but they were too late to help. He took the girl behind bushes about a mile from his home, where he raped her and then shot her dead.
Police went to his house where they found that he had shot himself in the kitchen, in front of his terrified wife. "We will never know what was going through his mind. He has left our family and his own with many unanswered questions." a family member of the girl said.
Lieutenant Ndlovukazi Mashele of the Bushbuckridge police said that they were investigating the kidnapping, rape and murder, through an inquest. "I would advise people to seek help if they have problems," he said.