Latest News
12-year-old boy fathers child with his friend's 36-year-old mother
By Mason White 7:33 PM June 22, 2013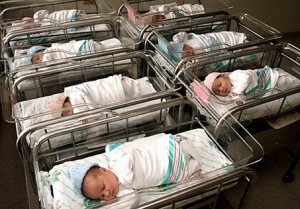 Hospital nursery
By: Eva Fett
A community was left shocked and angry after a woman took advantage of a 11-year-old boy and then gave birth to his baby.
The boy of Auckland, New Zealand became a father after having a relationship with a 36-year-old woman who is the mother of a school friend.
The woman allegedly gave the child, who was only 11-years-old at the time, alcohol before having sex with him on numerous occasions before she became pregnant by him. It was the boy's principal, who alerted authorities to the incident, after the boy confided in him about the affair when he wanted it to end.
The principal said that he was surprised when the boy told him what was happening. "You will not be very happy with me," the boy told his principal late last year. He went on to tell the principal that he had been having sex with the mother of his friend "and it has to stop."
After the baby was born, The Child Youth and Family Services, took the baby into their custody. So far, the woman has not been arrested as laws in New Zealand do not recognize women as rapists.
Under the current law, only a man can be charged with rape when they have non consensual sex. Women who have sex without consent can only be charged with sexual violation. The organization, male survivors of sexual abuse, said that this case proves that the law has to be changed and that women should be held equally responsible.
Under New Zealand law, the crime of rape, which applies only to men, carries a maximum prison sentence of 20 years. Judge Judith Collins said she would investigate. "This case raises an important point. I will seek advice from officials on whether or not a law change is required," Collins said.