Latest News
Woman wears fur coat made entirely of male chest hair
By Mason White 10:25 AM June 25, 2013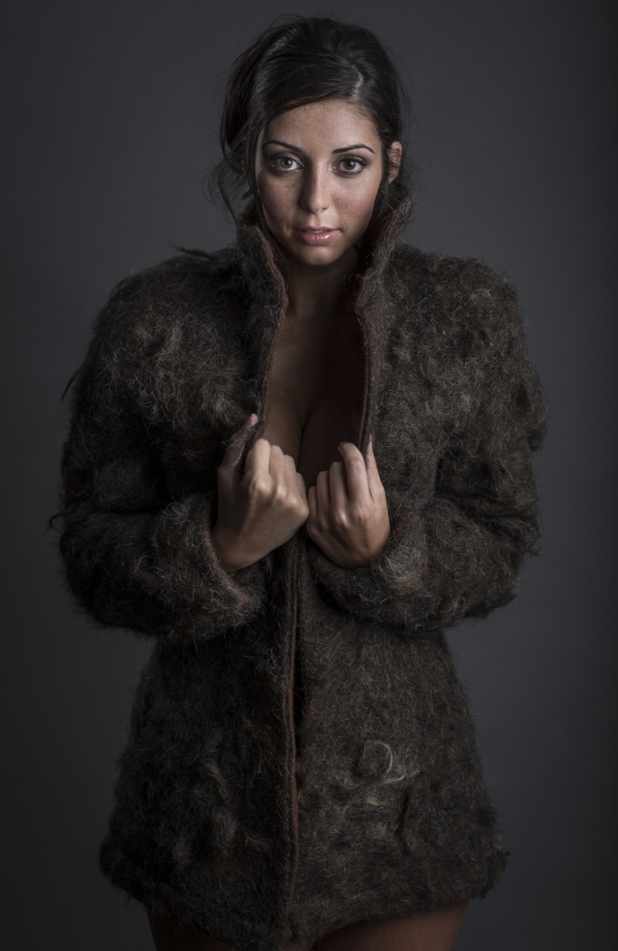 Woman wearing male chest hair coat
By: Ryan Lee Hall
(Scroll down for video) Would your man shave his chest hair in order to give you a fur coat?
Did you always dream of having a fur coat, but you did not want to kill an animal for its hair?
Well, now, you can have a fur coat made out of human hair. A company in England has commissioned a fur coat made from millions of strands of male chest hair. The cost was $3,900.
A team of designers made the hair coat out of 100 percent male chest hair. It took the team more than 200 hours to weave together the coat. The limited edition coat was commissioned by Arla, a dairy company.
They ordered the coat to help promote their new drink called Wing-Co, which is a chocolate milk especially for men between the ages of 30 and 40. It is a weird idea to promote men's chocolate milk through a man's chest hair coat. It is not very appetizing, but a good attention grabber indeed.
Another hairy story that made headline recently, was "hairy stockings" dedicated to keep women safe. Someone in China came up with an interesting new idea for the use of stockings, an anti rape feature. "In the summertime, the anti-pervert full-leg-of-hair stockings, is essential for all young girls going out," reads the caption posted along with the image of hairy stocking.
This might be the strangest way to hold off aggressive men, but we have to acknowledge that it is smart. "If a girl walks home alone, and she wears these stockings, men will think twice before attacking. Most men would be put off by a girl whose legs have so much hair," Jasmine Baker, 26, of New York City, told YourJewishNews.com after seeing a photo of the "hairy leg" stockings.
Mobile video not loading? Click here to view