Latest News
Woman's body found with toilet brush in her privates
By Mason White 11:34 AM July 3, 2013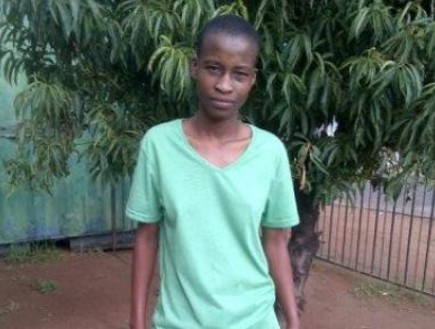 Duduzile Zozo
By: Ryan Lee Hall
Police are investigating after a woman was found with a toilet brush in her privates.
A family is angry after their daughter was found half undressed with a toilet brush inside of her.
26-year-old Duduzile Zozo of Ekurhuleni, South Africa, was assaulted and killed in what her family calls a hate crime. Her mother suspects that Zozo was assaulted because of her lifestyle choice. Detectives have not yet confirmed if Zozo was physically raped.
Thokoza Police Captain Godfrey Maditsi said officials were awaiting an autopsy to determine if she was raped, or if only a foreign object was used in the assault. Police only confirmed that a toilet brush was forced into her private parts and it was still inside her when her body was found.
Zozo's broken hearted mother Thuziwe Zozo, 55, said: "My daughter would never hurt anyone. She was a lesbian, but she has never had trouble before. People loved and appreciated her." "The last time I spoke with her was on Saturday when she asked me for money for drinks," she added.
Captain Godfrey said that the matter is still under investigation. Police are still questioning people who were with her the night before. So far, police know that she was at a bar the night before her death.
"A murder case has been opened and we ask the community to come forward with any information that may help bring those responsible to justice," Godfrey said.