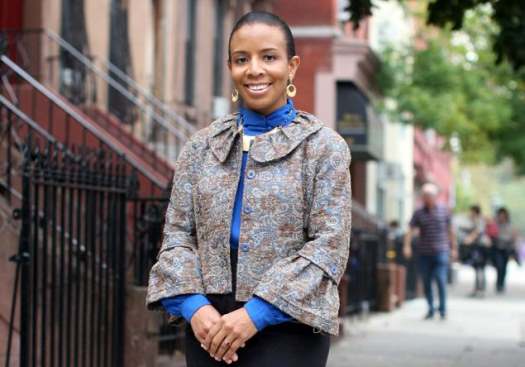 Councilwoman Laurie Cumbo
By:
Eva Fett
Jewish leaders, including Assemblyman Dov Hikind, have expressed their outrage
after the incoming Crown Heights Councilwoman, Laurie Cumbo, blamed Jewish landlords for the "Knockout Game" attacks.

Cumbo caused a firestorm after she posted a message to Facebook, saying that the "Knockout Game" attacks on Jews happen because of the Jewish landlords, who are oppressing the black people in Brooklyn, New York.

Cumbo, who will be representing the people of Crown Heights, when she takes office next month, said that many black voters told her that they feel threatened by their Jewish landlord. They want to throw them out of the community, she said.

"I recognize that the accomplishments of the Jewish community triggers feelings of resentment," she wrote.

"These sentiments among black Crown Heights residents offer a possible insight as to why young black teens commit such hate crime against the Jewish community, who they know very little about," Cumbo said referring to the black teens sucker punching Jewish elderly women and children in Brooklyn.

Assemblyman Dov Hikind said the comments were off base and did more harm than good.

"Some of Cumbo's comments were downright counterproductive," Hikind said in a letter posted on his blog.

"Cumbo's words sounds like an apology for those who are committing violent crimes in response to their resentment towards Jews," Hikind said.

Rabbi Marc Schneier, president of the Foundation for ­Ethnic Understanding, also responded to the councilwoman's claims by saying that Cumbo's comments were "groundless and baseless."

The Anti-Defamation League went further saying that the letter "evokes classic anti-Semitic stereotypes."

"We are troubled by Combo's sentiments, particularly her comment about resentment over Jewish economic success, which evokes classic anti-Semitic stereotypes," New York Regional Director Evan Bernstein wrote in a statement.